2021
Under the new brand 'InClassica' and packed with concert highlights and passionate moments of virtuosity, the Maltese festival will be brought to a higher level with its 2021 edition.
'InClassica' will attract some of the best musicians of our time, among them legendary pianists Rudolph Buchbinder, Grigory Sokolov, Martha Argerich and Denis Matsuev, violinists Maxim Vengerov, Sergei Dogadin and Daniel Hope, clarinettist Andreas Ottensamer and cellist Gautier Capuçon. With the participation of internationally renowned 7 symphony orchestras, Malta Youth Orchestra and conductors, 25 concerts will present great symphonic works of the past, rarely performed masterpieces and the oeuvre of the best-known contemporary composer, Alexey Shor. With its prestigious profile and top- notch programme, 'InClassica' Festival focuses on the future, celebrating the beauty and diversity of classical music and uniting people – in Malta and everywhere!
2018
Coinciding with the year when Valetta was the European Capital of Culture, in 2018, the Malta International Music Festival re-invented itself with a spectacular Piano Competition that beat records.
In a series of preliminary eleven competitions organized in musical capitals of Europe and Asia, it offered more than 700 participants the chance to show their talent in front of a distinguished jury. After these competitions, held in ten different countries with a previously unseen effort, the 55 best young pianists were brought to Valletta. In the Maltese capital they received masterclasses, competed against each other and played in front of a live audience. The Festival featured such classical music stars as Maxim Vengerov, Grigory Sokolov, Salvatore Accardo, Nicolai Lugansky, Andreas Ottensamer and many others.
2017
InClassica Music Festival by Medici.tv
The medici.tv team attended the event to film the final round of the Malta International Piano Competition, Master-Classes with leading professors together with the grandiose 18 days Festival with the participation of the internationally acclaimed stars. The recording was broadcasted on the official medici.tv website.
2016
Looking back, the 2016 edition of the Malta International Music Festival can be considered the turning point of the festival's history.
Counting with the participation of international stars and the organization of competitions, the festival underlined the social commitment of the European Foundation for Support of Culture. Driven by the conviction that the improvement of musical education and tuition is crucial for the future of culture, the festival created unique opportunities for young artist to perform and make invaluable experiences.
2011
The history of the Malta International Music Festival is a story of success!
Launched in 2011, it started, first on a small scale, as a local festival centring on the potential of Maltese culture. In spite of being a primarily local event, featuring Maltese musicians, composers and rising stars, the quality of the programme soon attracted the attention of globally acclaimed musicians and international media.
ORGANIZERS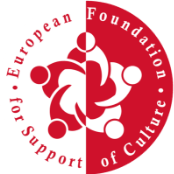 European Foundation for Support of Culture
"We highlight and promote composers, musicians, ensembles and orchestras".
The European Foundation for Support of Culture (EUFSC) is a non-profit organization founded in Malta to initiate and promote cultural and educational projects in Europe and all around the world.

A key objective of the Foundation is to introduce broad public access across many different countries to the most prominent facets of world musical and cultural heritage. In pursuance of this goal, every year the EUFSCholds numerous festivals, competitions, exhibitions, conferences, presentations, master-classes, workshops, round- tables, concerts and other events seeking to support and promote culture, to inspire interest in various types of modern art and to support young talented musicians and gifted youngsters.

Another important role of EUFSCis to highlight and promote Maltese composers, musicians, ensembles and orchestras.
Read More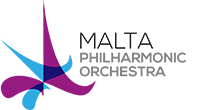 MALTA PHILHARMONIC ORCHESTRA
"For half a century, the Malta Philharmonic Orchestra has been Malta's leading musical ensemble"
The orchestra was founded in April 1968, when musicians from the defunct "Commander-in-Chief" (C-in-C) orchestra of the Malta-based British Mediterranean Fleet regrouped as the Manoel Theatre Orchestra. It continued to serve as the theatre's resident orchestra until September 1997, when it became an independent orchestra, taking up the name National Orchestra of Malta.

The orchestra became the MPO in 2008 when it expanded into a full-size symphony orchestra, bringing together the best of Maltese talent and musicians from Europe and beyond.

Joseph Sammut, the C-in-C's last conductor, was the orchestra's first conductor, remaining at the helm until 1992. Since then, the orchestra has also been under the direction of Joseph Vella, John Galea, Michael Laus, and Brian Schembri. In 2019, the MPO has appointed Sergey Smbatyan as Principal Conductor, joining Resident Conductor Michael Laus as part of the orchestra's Artistic Team.
Read More
COMPOSER-IN-RESIDENCE
BIOGRAPHY
Alexey Shor was born in Kiev in 1970, immigrated to Israel in 1991, and now lives primarily in the USA.

His compositions have been performed at some of the most prestigious concert halls, including Wiener Musikverein, Berlin Philharmonie, Carnegie Hall, Kennedy Center (Washington DC), Great Hall of Moscow Conservatory, Mariinsky Theatre (St. Petersburg), Kremlin Palace (Moscow), The Concertgebouw (Amsterdam), Gasteig (Munich), Wigmore Hall (London), Teatro Argentina (Rome) and many others. Concerts with his music have been broadcast on MediciTV, Mezzo and Euronews. The Overture to his ballet "Crystal Palace" was performed at the 40th Gramophone Classical Music Awards ceremony in London. In 2018 he has been awarded an honorary professorship at the Komitas State Conservatory of Yerevan.

Mr. Shor's scores are published by Breitkopf & Hartel and P.Jurgenson. CDs with his compositions have been issued by Warner Classics, DECCA, SONY Classics, Delos, Berlin Classics and Melodiya.
Mr. Shor is the Composer-In-Residence for the Malta Philharmonic Orchestra Academie and Armenian State Symphony Orchestra.

Mr. Shor's works have been performed by many internationally acclaimed soloists and ensembles, for example (in alphabetical order), Salvatore Accardo, Anna Aglatova, Boris Allakhverdyan, Boris Andrianov, Nareh Arghamanyan, Guy Braunstein, Shirley Brill, David Aaron Carpenter, Ray Chen, Veronika Dzhioeva, Narek Hakhnazaryan, Alexander Ghindin, Andrei Ioniță, Anna Kasyan, Haik Kazazyan, Freddy Kempf, Khachaturian Trio, Alexander Kniazev, Philipp Kopachevsky, Denis Kozukhin, Victor Julien Laferrière, Ji Young Lim, Jan Lisitski, Daniel Lozakovich, Paul Meyer, Shlomo Mintz, Nikita Mndoyants, Andreas Ottensamer, Duo Paratore, Alexander Ramm, Vadim Repin, Alexander Romanovsky, Jonathan Roozeman, Karen Shahgaldyan, Alessandro Taverna, Maxim Vengerov, Trio Wanderer, Ingolf Wunder, Nikolaj Znaider and many others.

He also holds a Ph.D. in mathematics.